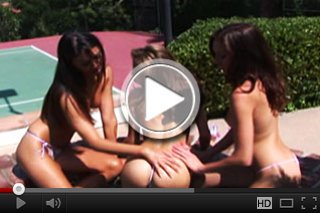 Hot threesome of Tailer Rain, Bobbi and Jenna inside the jacuzzi! Asses and boobs were washed intensively..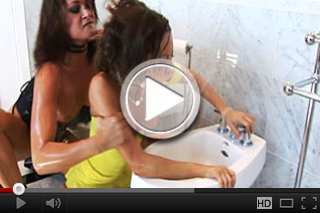 Sexy girl knows nothing about inhibitions! She takes her ass hard from behind...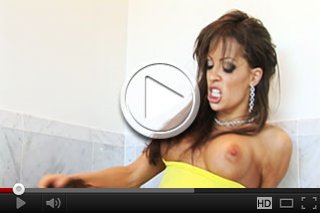 69er position is so awesome ! Licking, rubbing and much more...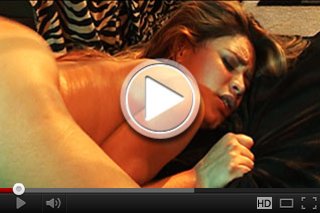 Two horny lesbian are having fun with a huge vibrator...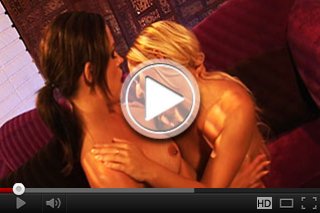 Little whips on ass with a wooden paddle is one of their favourites...