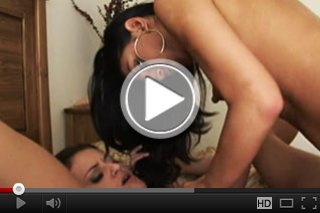 A big vibrator made of Kautschuk is the favorite toy of two horny lesbians...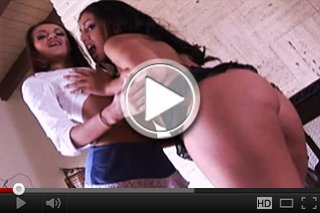 Two lesbian babes are dancing together and fondling their bodies in front of the chimney...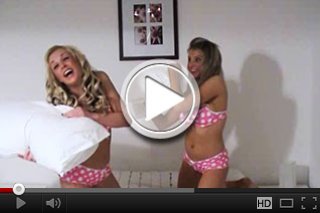 Two SEXY babes after an embattled pillow fight in reconciliation...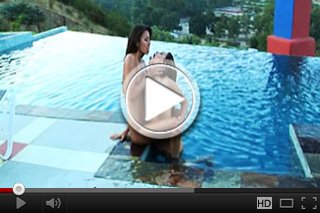 Hot girls in a horny mood next to the pool! Mmmmh, look at these boobs...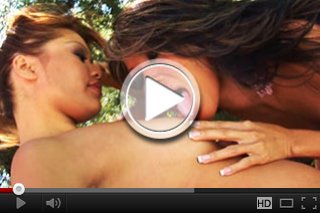 Huge tits are recommended for lesbians! They pamper them willingly...